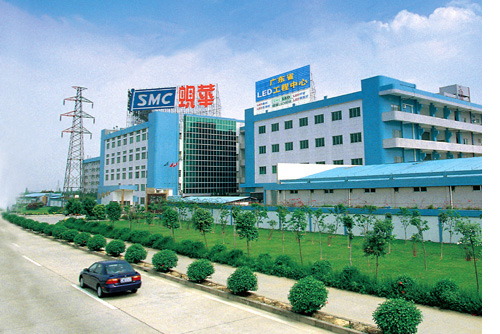 About SMC Multi-Media (SMCMM)

• Found in 1995, SMC Multi-Media is one of the full service contract manufacturing arm of the SMC Group focusing in optics, imaging and electronic devices.
• Manufacturing base in Shunde, Guangdong with 1,200 employees and shop-floor space over 500,000 sq. ft.
• We are a fully certified vertical integrated manufacturing company.


> ISO 9001:2008
> ISO 14001:2004
> OHSAS 18001:2011


SMCMM Product Experience

Optics and Imaging Products
• Key laser printer modules (e.g. belt fuser and laser scan unit)
• Fiber-optic components
• Digital cameras, optical lens for CD/DVD players


---

R&D Capabilities

Optical, Light & Colour
• Optical measuring system, Differential Scanning Calorie (DSC) meter, Zemax, Light Tool, Dialux for optical system design simulation

Electronic Engineering
• Schematic design, PCB layout, MCU software development

Mechanical Engineering
• Tooling design, Pro/E, Solid work, Coordinate measuring Machine (CMM), Melt-flow indexer

Switching Mode Power Supply
Audio & Video Product
• Acoustic chamber

Radio Frequency Devices/Telecommunication Equipment


---

Quality and Operational Excellence

SMCMM is fully certified with ISO 9001, 14001 and OSHA 28001 , operating in a total TQM philosophy.
Operational Excellence is achieved via employment of lean six sigma approach. It streamlines entire fulfillment process from organization of shop-floors, movement of raw material/WIP/finished goods, production process, preventive maintenance to information flow, team work and continuous improvement.


Standard work implemented to assure that consistent work is performed at the highest level of quality and productivity. Delivers exactly products or services that are needed, exactly when, and where required by the customer in a predictable manner, each and every time.


---

Domain Expertise

Design and manufacture of fiber-optic components (e.g. fiber-optic isolators, couplers, circulators, DWDMS, optical isolators and optical collimators)

Digital optics, sub-micron, and optical grade assembly

High-frequency Switch mode power supply
• AC-DC, AC-DC with PFC, DC-DC
• Various topology
• CCM,DCM,TM
• Buck, Boost, Buck-Boost

Heat distribution analyze and thermal solution simulation

High temperature operating products

Precision plastic and metal parts

High-Tension & high speed moving parts


---
---