SMC is one of the high and new technology manufacturer, specialized in production and development of SMD LEDs, COB LEDs, High Power LEDs, UV LEDs, LAMP LEDs, Infrared LEDs etc. Our products have been widely applied in general lighting, plant growing lamp, UV lighting, display and other fields.


Product advantage


Well experienced design team to provide solutions for product appearance,cooling system,performance and durability.
Tailor-made SMC driver can be designed according to the customer is need.
SMC is keeping ahead in the field of optical technology.with the advantage of optical & reflector technology,our lighting products can be adjusted the light distributor smartly base on the lamp is different requirement.
From 0.6w-1w small power SMD packaging to 1w-100w hight power COB packaging,SMCLED can provide customerized design in LED light source parameter,such as color temperature,color rendering index,etc.
Over 10 production lides and field quality checking to ensure Quantity and Quality requirement.
Owning the advanced test room,measurement facilities with professional tasting staffs,SMC can precisely analyze technical parameter of the products.Meanwhile,the testing staffs communicate with the design and developing team to improve the products performance.


---
SMCLED Packaging Products Roadmap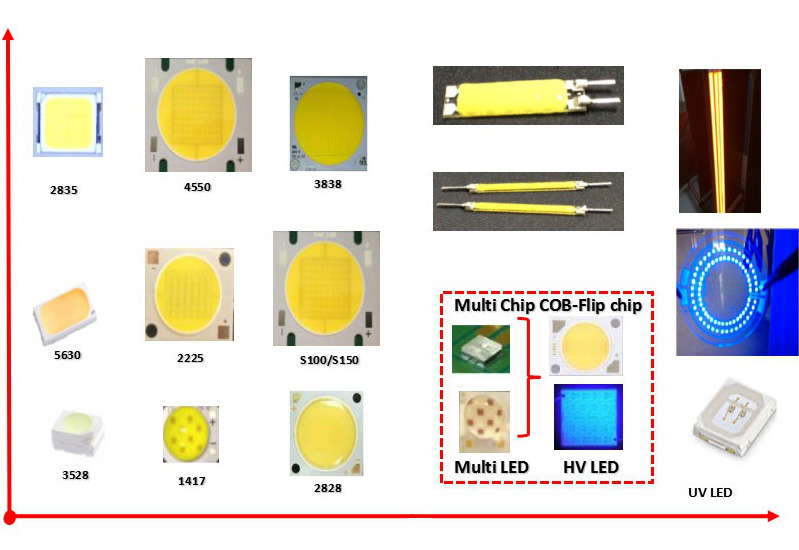 ---

SMC LED Spec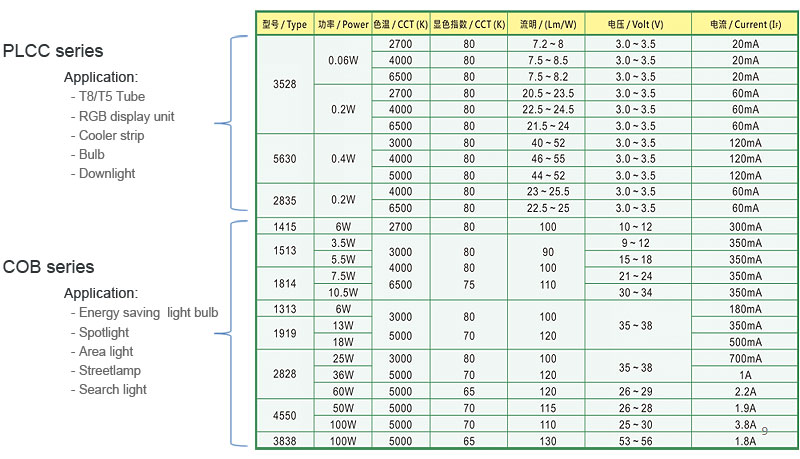 ---

SMC LED Packaging Assembly Workshop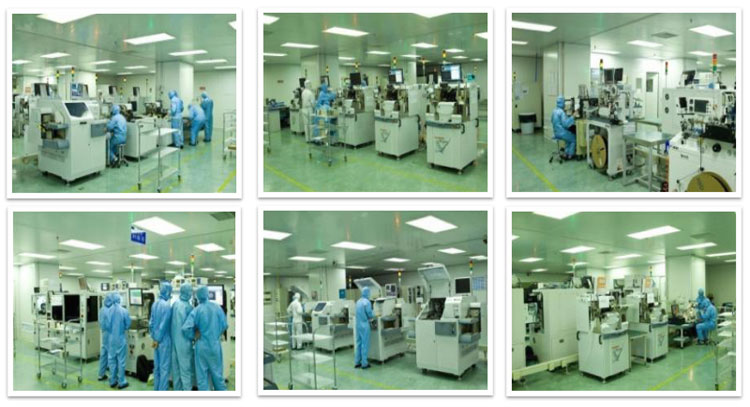 ---

FA Equipments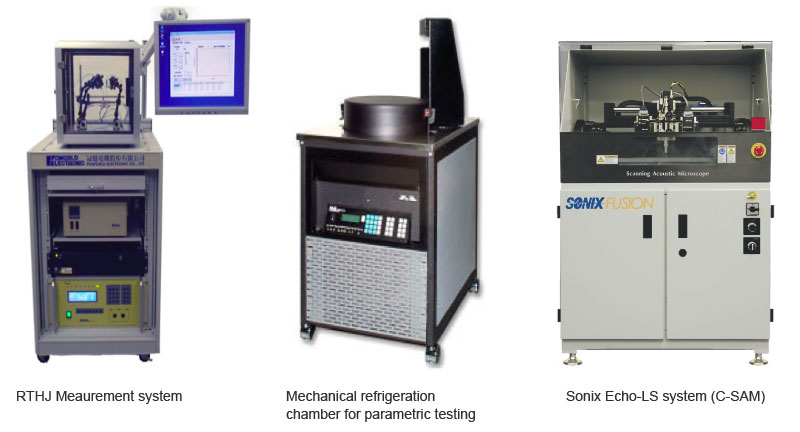 ---